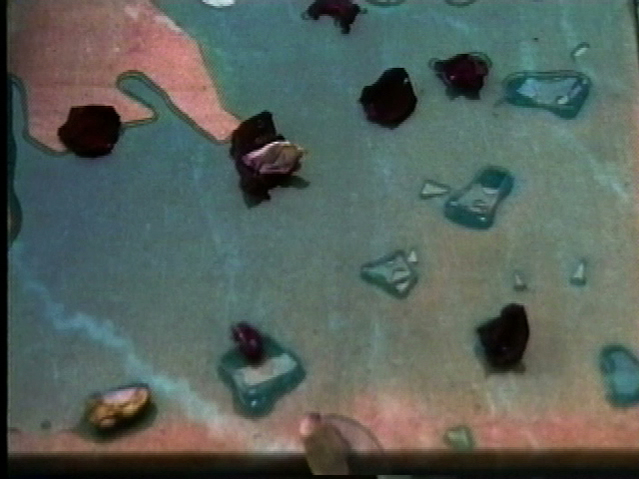 Single channel, RT 4m, 2000.
Video: http://vimeo.com/26010941
This work is a short video poem about loss, desire and healing. Originally made during my BFA program at SFU, I remastered the work from an earlier version. Images are made using experimental processes and composed largely upon the principles of the golden mean. Voice over performed during one continual take.
Exhibitions
2002   Signal & Noise: Festival of Video and Sound, Video In, March 21-24
2001   Vancouver Videopoem Festival, Pacific Cinémathèque, Nov. 11
2001   "In Video Out", Pacific Cinémathèque, Van, Sep 24
2001   roARaToria (Recontres Internationales Berlin # 4) June 6
2001   "Revers mondains et amities urbaines", Strasbourg, France, April 5
2001   roARaToria (Recontres Internationales Paris # 4) March 14-15
2001   Image du Nouveau Monde, Quebec City, March 11
2001   Victoria Independent Film & Video Festival, Feb 2-11
2000   Electro-Lit Video poem Festival, Pacific Cinémathèque, Nov. 4
Public Collections
Simon Fraser University Library