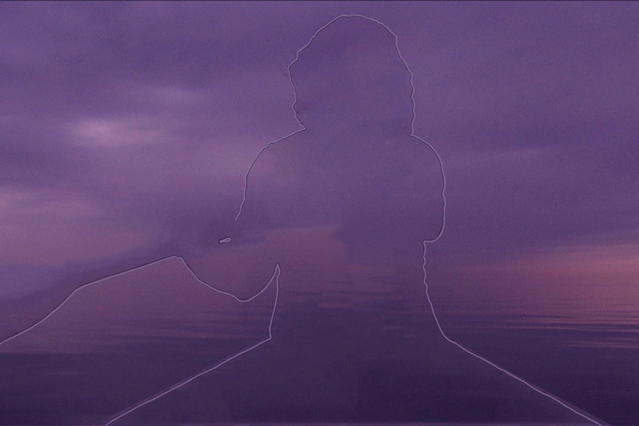 Single channel, RT 2m, HDV 2011.
Video: http://vimeo.com/24922303

Commissioned by the City of Vancouver Public Art Program, this two-minute animation was created by digitally redrawing 1800 frames. Situated at the end of False Creek, this work is a site-specific public artwork near the Georgia Street Viaduct. Georgia Street was named in 1886 after its namesake, the Georgia Strait. This work marks the entrance to, and historic transportation on, the Salish Sea, via False Creek. The name Salish Sea is now officially recognized in both the United States (2009) and Canada (2010). Its major bodies of water are the Strait of Georgia, Strait of Juan de Fuca, and Puget Sound. This work aims to connect the contemporary flow of urban traffic to the larger rural water based traffic of both historic and contemporary times. July 11, to October 2, 2011.
Exhibitions
2012   Gimli Film Festival, Manitoba, July 25-29
2012   CoreVision Screens, Robson and Granville, Vancouver, outdoor public art installation, Aug – Sept
2012   Buffalo Niagara Film Festival, April 12-22
2011   (City of Vancouver Public Art Program, "Platforms125" Video Commission)
2011   Special Screening for Alumni Event, Sept 17
2011   CBC Georgia Street Video Billboard, Vancouver, Site-specific outdoor public art installation, July 11 – Oct 2