I created this limited edition fainting pillow for sale at Rodman Hall Arts Centre. As a testament to unalienated labour, the fainting woman on the print is Nancy Kapodistrias, who has professionally sewn each pillow case. She also has a fainting disorder.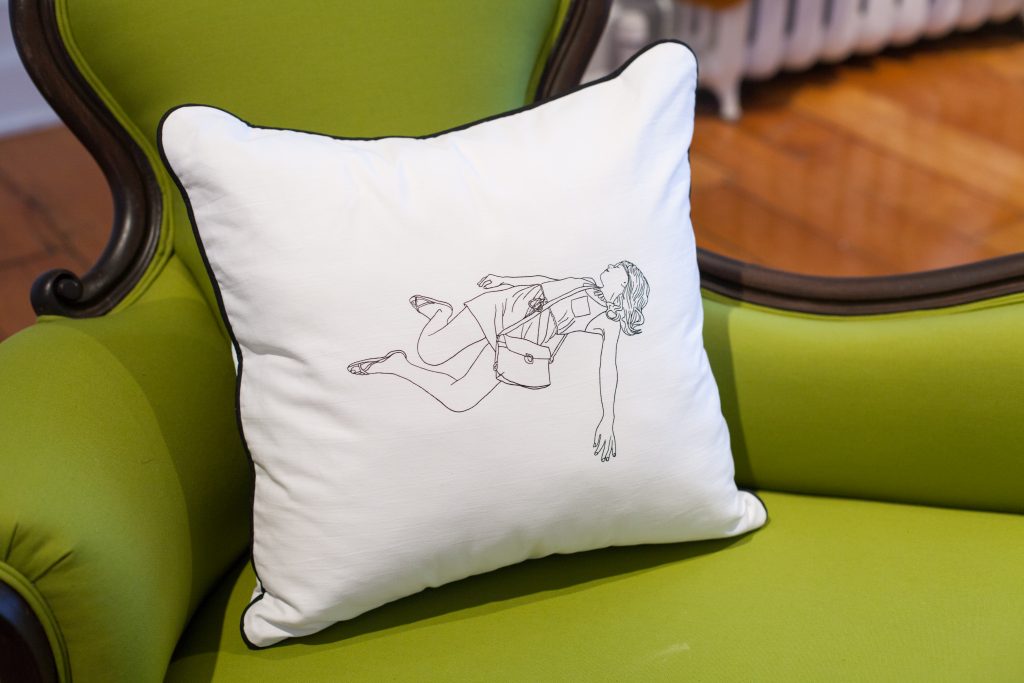 Faint Feint, 2015; Print 38 x 56 cm and decorative throw pillow (artist multiple for sale @ RHAC)
Faint Feint is shown here in the Hansen Gallery of Rodman Hall during the exhibition Cloud, from October 10, 2015 to January 17, 2016. Exhibition installation elements respond to the Victorian architectural space. The rooms are perfectly suited to an in situ lounging arrangement, such as a 1860s fainting couch that invites the viewer to sit and engage with prints, objects and ephemera. Elements, such as these trompe l'oeil doughnuts, nestled upon one fireplace mantle, and matchbooks that bear cartoon images of burning matchbooks upon the other mantle further play with the absurd spirit of reproduction in this body of work.
For sales please contact dcustodio@brocku.ca @ RHAC