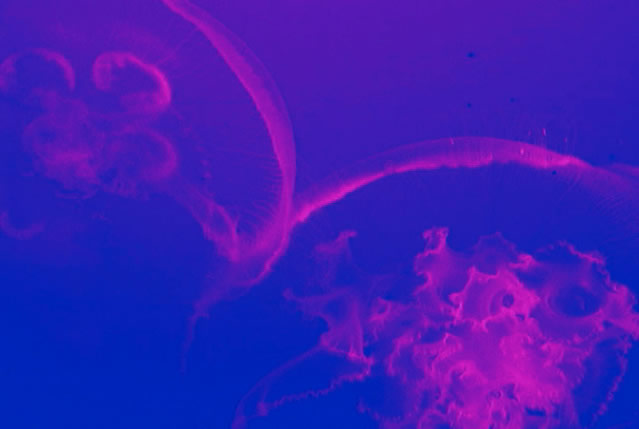 Single channel, RT 4m 30s, with composer Isabelle Noël, 2005.
Video: http://vimeo.com/26011833
Like is a slow, meditative work that explores the visceral nature of complex emotions such as love—or love lost. It is both hypnotic and relaxing, inviting the viewer to slow down and sink into reflection. Its' distinctly west coast organic imagery counterpoints architectural elements of the exhibition site as a spatial and temporal interlude. Created during the Sound + Vision thematic residency at Banff Centre for the Arts, with the assistance of the Vancouver Aquarium and features original music by Isabelle Noel.
Exhibitions
2007   Special Screening: The Subtitle Series. Simon Fraser University, Vancouver BC, March 9
2006   Herland Film + Video Festival, Calgary, Alberta, May 1 – 7
2006   Transmedia: media art in public urban space, Year Zero One, Yonge-Dundas Square, TO, Jan 1-31
2005   Tall Grass Film Festival, Wichita KS, October 22
2005   Regina Festival of Cinematic Arts, Sept. 16 – 18