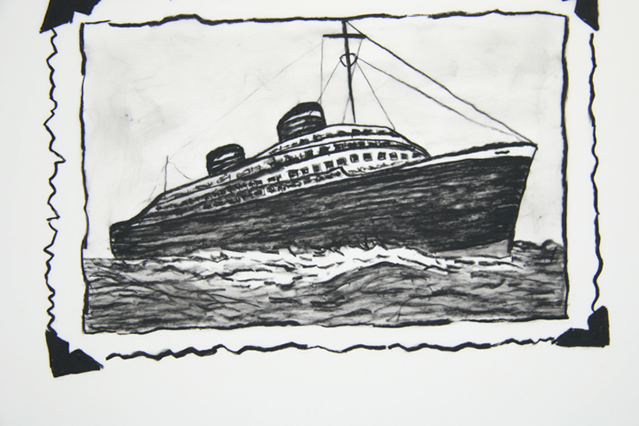 Single channel, RT 7m, with music by Jamie Saft, 2007.
 Video: http://vimeo.com/26063140
This animation is based on my grandmother Mary who passed away before I was born. This version of her I held as a nine year-old girl, created in my attempt to understand familial and cultural history. Embedded in this lamentation is a tribute to my family's lost Jewish heritage.
Exhibitions
2007   (SFU, MFA Candidate Project Grant, Spring)
2008   See The Voice: Visible Verse @ Pacific Cinémathèque Van., Nov 6
2008   Screening Night at the Helen Pitt Gallery Artist-Run Centre, Oct. 24
2008   Video Art Festival, Harvestworks Digital Media Centre, Soho, NY, September 24 – 26
2008   Montreal Underground Film Festival, May 15 -17
2007   Special Screening: The Subtitle Series. Simon Fraser University, Vancouver BC, March 9