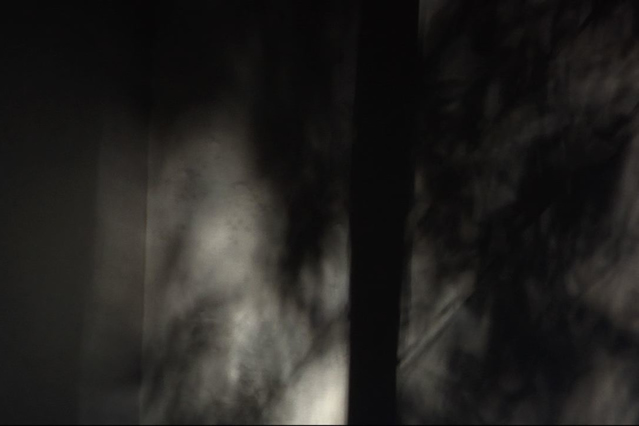 Single channel, HDV, 2012
Video: http://vimeo.com/45471159
The Light of Day
"To return to things themselves is to return to that world which precedes knowledge, of which knowledge always speaks." Maurice Merleau-Ponty, Phenomenology of Perception I met the musician/composer Oliver Schroer at a friend's afternoon birthday party, and I thought how great it would be to collaborate with him. Then one thing led to another, and I moved across Canada, began to teach, traveled to Europe and across Canada again for some collaborations. I finally tried to contact Oliver to collaborate only to find out he had passed just two days earlier. I approached his estate, and was kindly given permission to use his song, "The Light of Day" from the album Camino for this new video work. This work is a site-specific video commission for a community health centre, coordinated by the Niagara Artists' Centre, funded by the Canada Council for the Arts, Media Arts Commissioning Program. As we began meeting with the commissioned artists, commissioning body and health staff, I was struck by one particularly eloquent and poignant observation of a health centre worker:
"…society needs to earn forgiveness from these people (the clients)…for many of them it started in childhood and the system has failed them over and over and over again. I see [us] as a peacemaker between the clients, society, and the community that has repeatedly let them down. And speaking for the team I think it is one of our strong suits, that we work hard to get people back into society…we try to make peace and bridge the gap…we can be a catalyst for that healing and for them to be able to trust…"
This observation drove me to Oliver's hauntingly gorgeous song. In it I hear that music, that art, is a gift. It invites me to marvel at how truly beautiful a simple sound can be, at how sparsely fleeting yet profoundly moving a single experience can be, at how truly lucky I am to be alive at all, and that here I am, this wave of mud temporarily suspended in an electrical form, this web of senses, impressions, this interpersonal bendable self touching down lightly for a brief spin through time. Music, moving images, the passing light of day, is this gift we share. It is all I have to give because it is not mine at all. It is everything.
Exhibitions
2011   (Canada Council, Media Arts Project Commission for Niagara Artist Centre, The Back Issues, Fall; Music Rights: Oliver Schroer "The Light of Day" RT: 3m 58s Camino [2006] Big Dog Music.)
2013   Quest Health Centre, CC Media Arts Project Commission for Niagara Artist Centre, March 19 launch
Soundtrack: Oliver Schroer "The Light of Day." from the album Camino, Big Dog Music, 2010.   http://www.oliverschroer.com/music/
Thank you to the Estate of Oliver Schroer for the kind permission to use his music in this project.